[ad_1]
JEWAR: The
Jewar community health centre
(CHC) on Kanigarhi Road has been converted into a 100-bed Covid hospital, including an 80-bed oxygen facility, with the help of
Yamuna Authority
,
Jewar MLA
and district administration.
Primary health centres
(PHCs) in the area will also be ramped up with medical equipment, medicines and other facilities.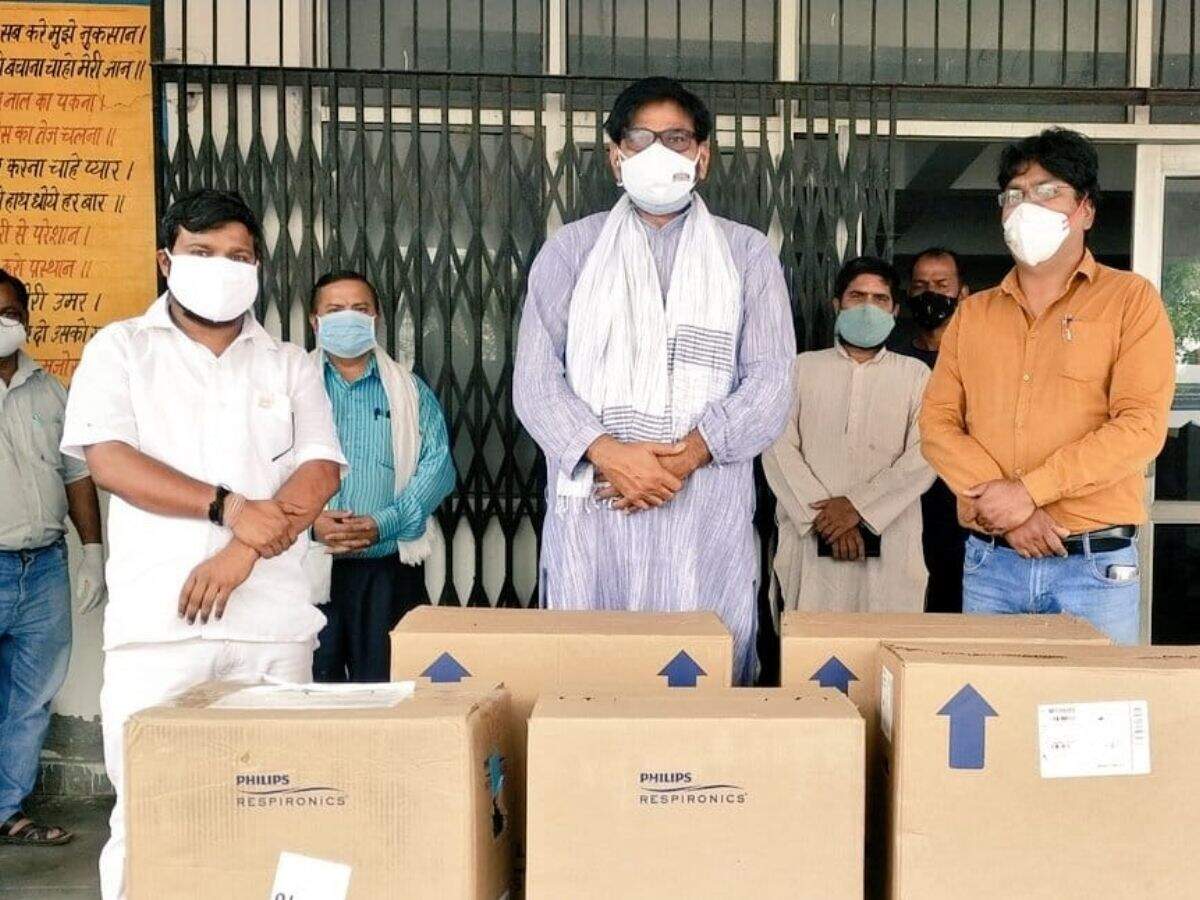 The hospital will have two doctors and four nursing staff who will take care of the patients at night also.
#JewarAssembly में स्थित प्राथमिक स्वास्थ्य केंद्रों के जल्द सुधरेंगे हालात। सामाजिक संगठनों के माध्यम से एकत्रित क… https://t.co/I2afWCB5gr

— Dhirendra Singh (@DhirendraGBN) 1621520218000
"We have provided fowler 25 beds, 50 oxygen concentrators and other hospital equipment such as hangers for drips, mattresses, bedsheets, towels and whole infrastructure for CHC Jewar which started operating as a 100-bed Covid facility from Thursday. Also, we have spruced up electricity, water, horticulture etc. work of the CHC Jewar building, " said Arun Vir Singh.
न्यूयॉर्क से @myhelpingangels जी आपके द्वारा भेजे गए पाँच #OxygenConcentrator जेवर के मरीजों को राहत देने के लिए रा… https://t.co/JT3WvtdCNh

— Dhirendra Singh (@DhirendraGBN) 1621512786000
Jewar MLA Dhirendra Singh is also planning to upgrade the primary health centre in the area.
"In order to provide better treatment facilities to the Covid infected patients, I have started collecting medical equipment through social organisations and with the help of Yamuna authority and district administration to upgrade all the Primary Health Centres (PHCs) located in Jewar assembly," said MLA Jewar.
He thanked Nishant Garg and Radhika Shroff, who live in New York and chose to help the Jewar area in this pandemic time. "They have sent five large oxygen concentrators from Philips company to the Jewar and sent warm messages through video on Twitter," said MLA Singh.
Singh further stated that "In view of the manner in which the corona epidemic has infected mankind, we have to be prepared for the future and to improve the health services, especially in rural areas."


[ad_2]
Source link